Reading Time:
3
minutes
Post updated: January 2021

We found these at Tractor Supply in Greenville, North Carolina in 2018, and figured chicken lovers would go crazy over them..
This slideshow requires JavaScript.
Unfortunately, we're not sure if they are available currentlty because we don't see them on the Tractor Supply site anymore. We'll keep you posted on what we find out as the holidays get closer.
But Tractor Supply does currently have this very similar Gemmy Lightup Chicken with Scarf: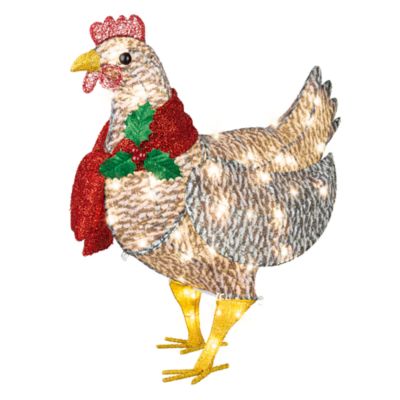 Gemmy Light-Up Chicken with Scarf Holiday …
To buy it from the Tractor Supply website (price is $59.99), you can click here:
Buy Now
---
And these adorable light-up chicks appear to be new to Tractor Supply this year. I haven't seen them there before, but I'm already in love with them and can just imagine how they would brighten up a yard.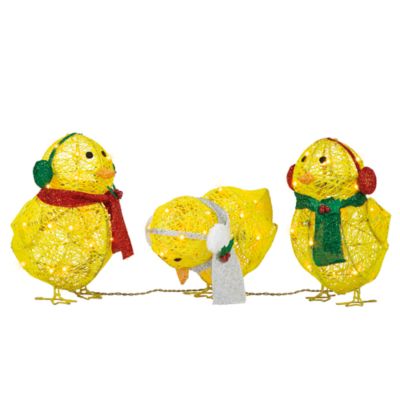 Gemmy Crystal Splendor Wintery Yellow Chic…
For more information on the Gemmy Crystal Splendor Wintery Yellow Chicks Yard Decorations or to purchase on the Tractor Supply website, click on the following link: Buy Now
---
Another heartwarming chick garden or outdoor statue for those who love all things chicken is this little guy, who at 19.5 x 9.5 x 24.5in., is not actually so little, ensuring that all visitors to your home will be able to see it's bright yellow adorableness.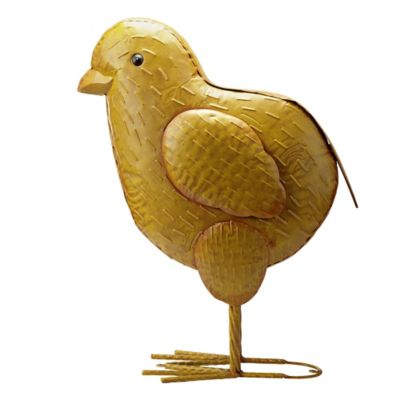 ---
When the weather gets cold, you might also enjoy staying inside and cooking with this red porcelain steamer shaped like a chicken: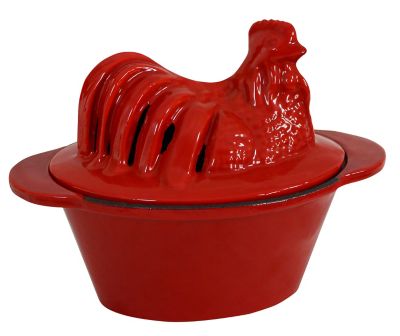 For more on this steamer, which is $39.99, click on this link to Tractor Supply:
---
No chicken-themed kitchen would likely be complete without these adorable chicken towels, also available at Tractor Supply: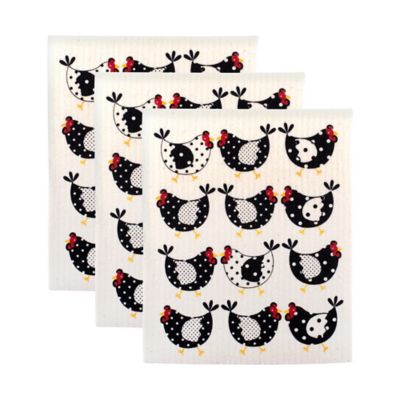 .
These Zingz & Thingz Chicken Dishcloths are available for under $20 (under $15 if you find them on sale). For more, click on the following link:
Note: As a qualified affiliate for Tractor Supply, I earn a portion of any sales of above-mentioned products.
Here are some cute chicken-themed Amazon products I picked out too!

As an Amazon affiliate, I earn a commission on qualified sales.