Reading Time:
2
minutes
Post updated: October 2022

We found these at Tractor Supply in Greenville, North Carolina in 2018, and figured chicken lovers would go crazy over them..
Unfortunately, we're not sure if they are available currently because we don't see them on the Tractor Supply site anymore. We'll keep you posted on what we find out as the holidays get closer.
But Tractor Supply does currently have this very similar Gemmy Lightup Chicken with Scarf: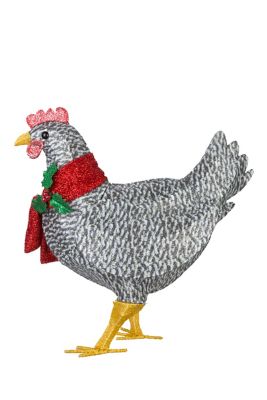 Gemmy Lighted Chicken with Scarf, 110893
Price: $69.99
To buy it from the Tractor Supply website, you can click here:
Buy Now
Note: As a qualified affiliate for Tractor Supply, I earn a portion of any sales of above-mentioned products.
Here are some cute chicken-themed Amazon products I picked out too!
As an Amazon affiliate, I earn a commission on qualified sales.